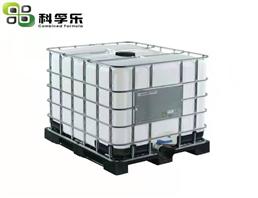 Allytrimethoxysilane; Z 6825;CFS-839
| | |
| --- | --- |
| Price | Get Latest Price |
| Package | 1KG |
| | |
| --- | --- |
| Min. Order: | 1KG |
| Supply Ability: | 20MT/month |
| Update Time: | 2020-02-07 |
Product Details
Product Name:

Allytrimethoxysilane; Z 6825;CFS-839

CAS No.:

2551-83-9

EC-No.:

219-855-8

Min. Order:

1KG

Purity:

min96%

Supply Ability:

20MT/month

Release date:

2020/02/07
CFS-839, Allytrimethoxysilane
CFS-839, Allytrimethoxysilane is a coupling agent and allylation reagent with excellent
functionality. It is mainly used for chemicals synthesis and the modification of special rubber
Chemical Name:
Allytrimethoxysilane
Synonyms:
Trimethoxy-2-propenyl-silane
CFS-839 can be used as a reagent for the synthesis of organic intermediates and compounds.
CFS-839 can be used to enhance the bonding performance of fluoro silicone rubbers and fluoro
rubber with metal and other materials, with excellent bonding strength and stability.
CFS-839 can be used as an additive for unsaturated polyester and acrylic resin, glass fiber
modifier, and crosslinking agent of high-density polyethylene.
CFS-839 can be used as a rubber agent for the modification of special rubber products.
CFS-839 is offered in 25L PE pails, 200L PVF steel drums and 1000L IBC totes.
Please contact Co-Formula team for any special packaging request.
CFS-839 should be stored in a cool, well-ventilated place, and avoid exposure to humidity.
CFS-839 should be stored in its original containers and used up asap after opening.
When stored in a strictly sealed and unopened container, CFS-839 has a shelf life of 12months.
Company Profile Introduction
A professional organic silicone solutions provider in China. Specializing in functional silicone materials over a decade. Four production lines, including functional silanes, siloxanes, polymers and additives. Three production sites in Hubei, targeting sustainable growth through technology innovation. Two collaborating labs in Wuhan, engaged in R&D, scale-up and mass production of specialty silicones.
Recommended supplier
Product name
Price
Suppliers
Update time

$0.00

/25KG

Hebei Mojin Biotechnology Co., Ltd

2023-10-24

$0.00

/200KG

Hebei Guanlang Biotechnology Co., Ltd.

2022-11-01

$0.00

/10g

Zhengzhou Gecko Scientific Inc.

2022-07-13

$1.00

/1KG

Career Henan Chemical Co

2018-08-12

$1.00

/1KG

Career Henan Chemical Co

2018-08-06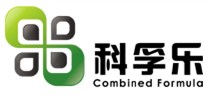 Since:

2017-05-25

Address:

Jingkai Future City,Longyang Avenue, Wuhan, Hubei